A Brand Platform to Analyze & Share Content with Retailers
Improve your brand's social media presence by working closely with retailers.
Analyze their performance and share brand-approved content in just a few clicks.
Start your free trial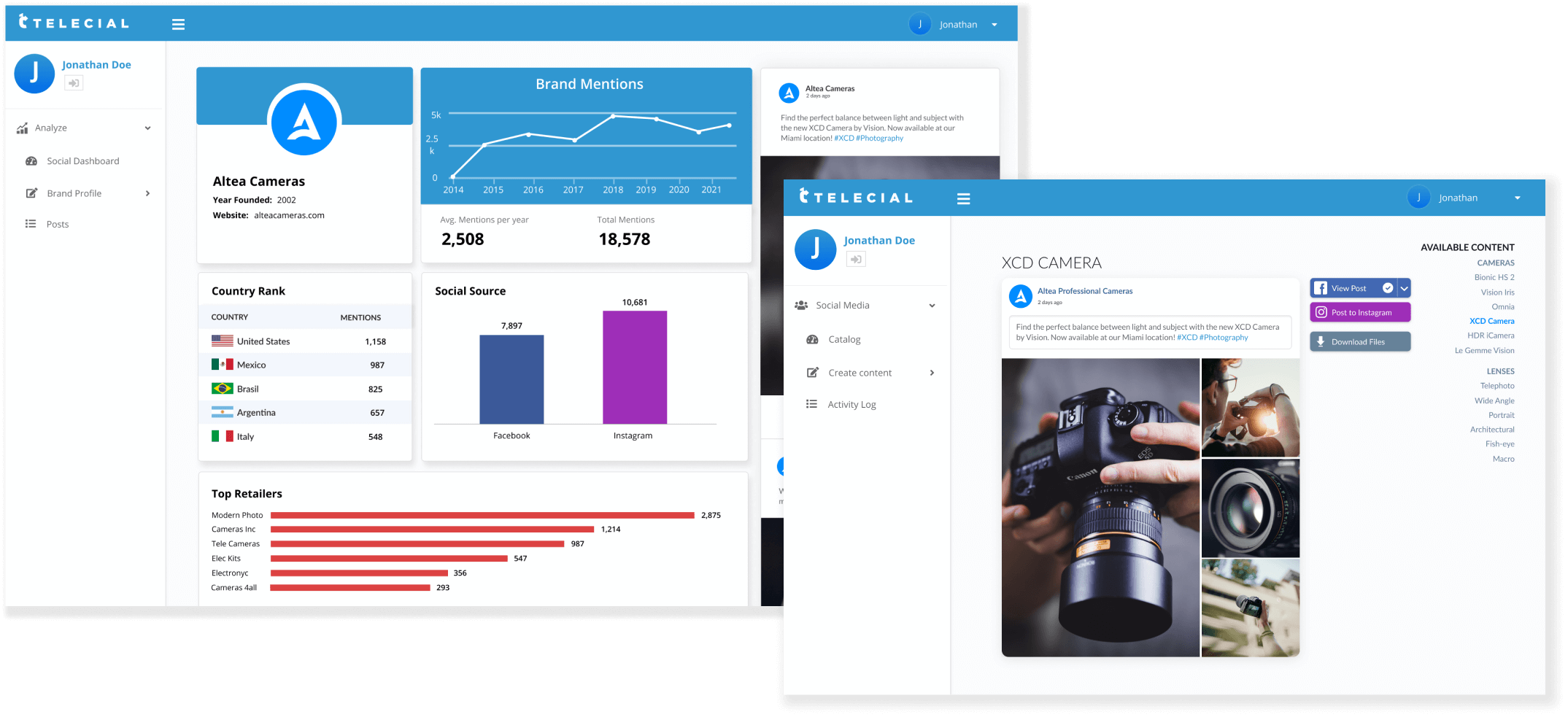 Analytics
Analyze your Brand's Social Media Content Across your Entire Retailer Network
Discover how many mentions and interactions your brand is getting on your retailer's social media accounts.
Get a detailed view into products, countries, social media platforms and retailer pages to analyze your brand performance.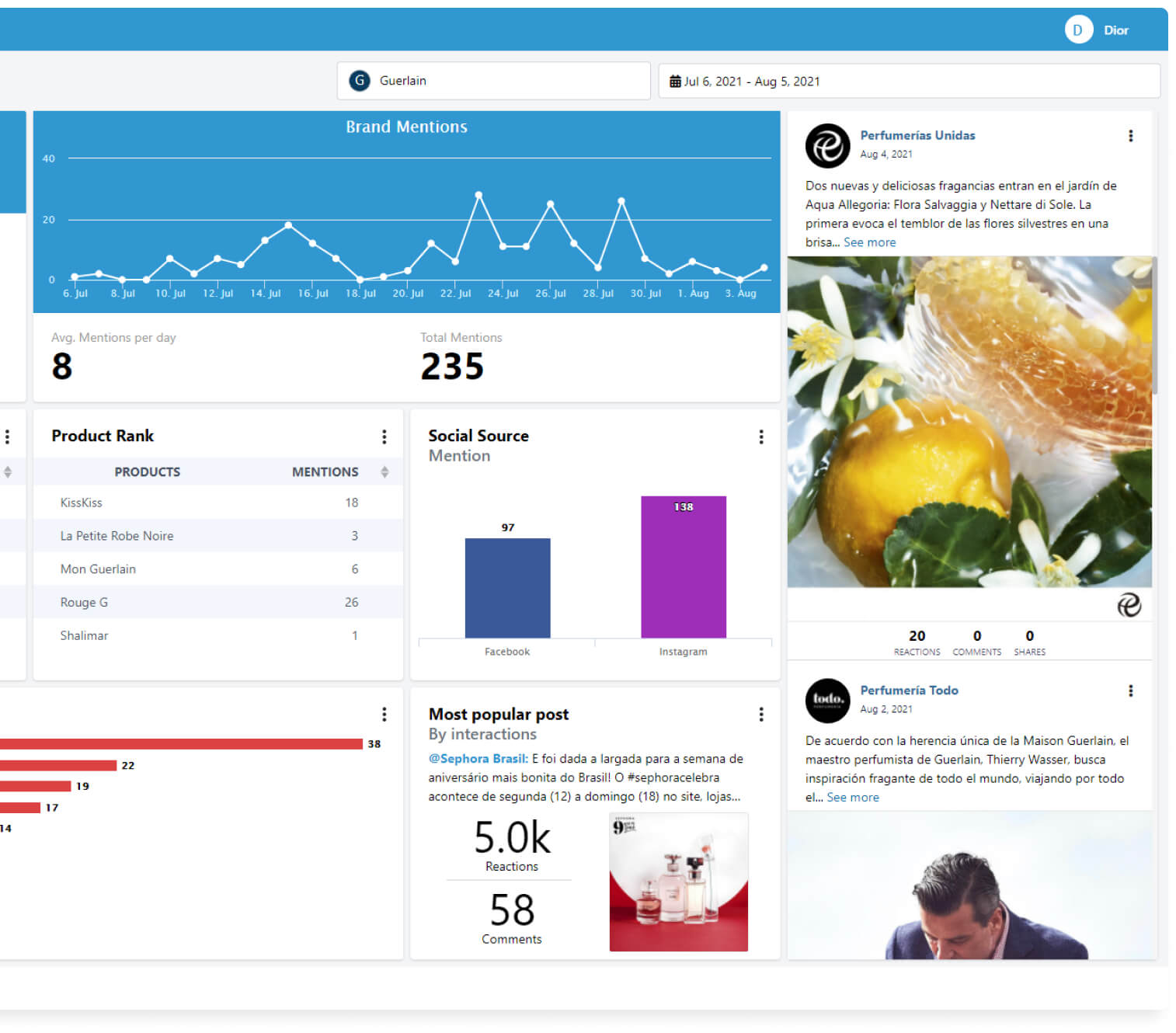 Get a Global Picture of your Retailer Talk About your Brand
Track how your retailers are sharing and promoting your brand on their social media accounts.
See how many likes, shares and comments your content is getting across your retailers.
Get started for free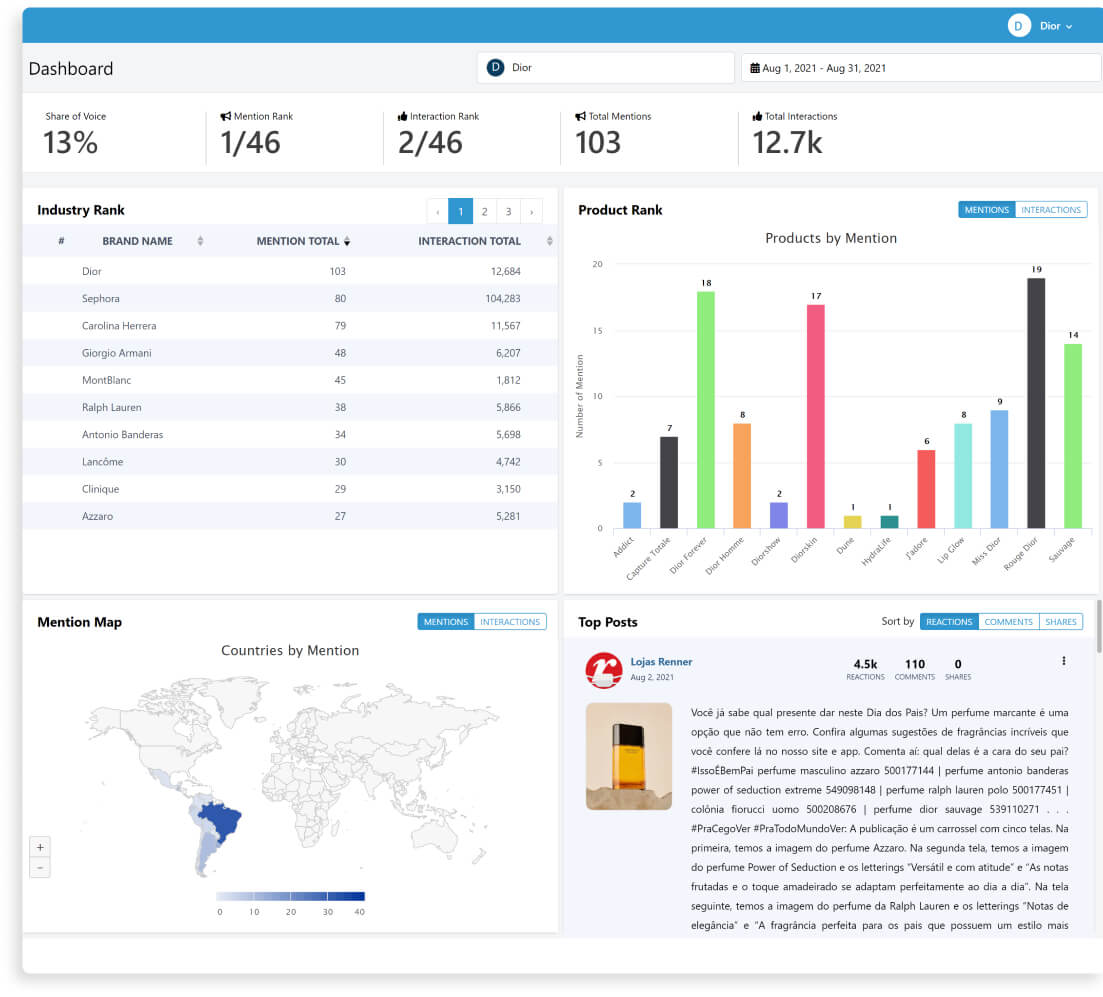 Track and Compare with the Competition
Compare with your competitors and see how you brand ranks in the most important social media metrics.
See what type of content the competition is publishing and what results they are getting.
Get started for free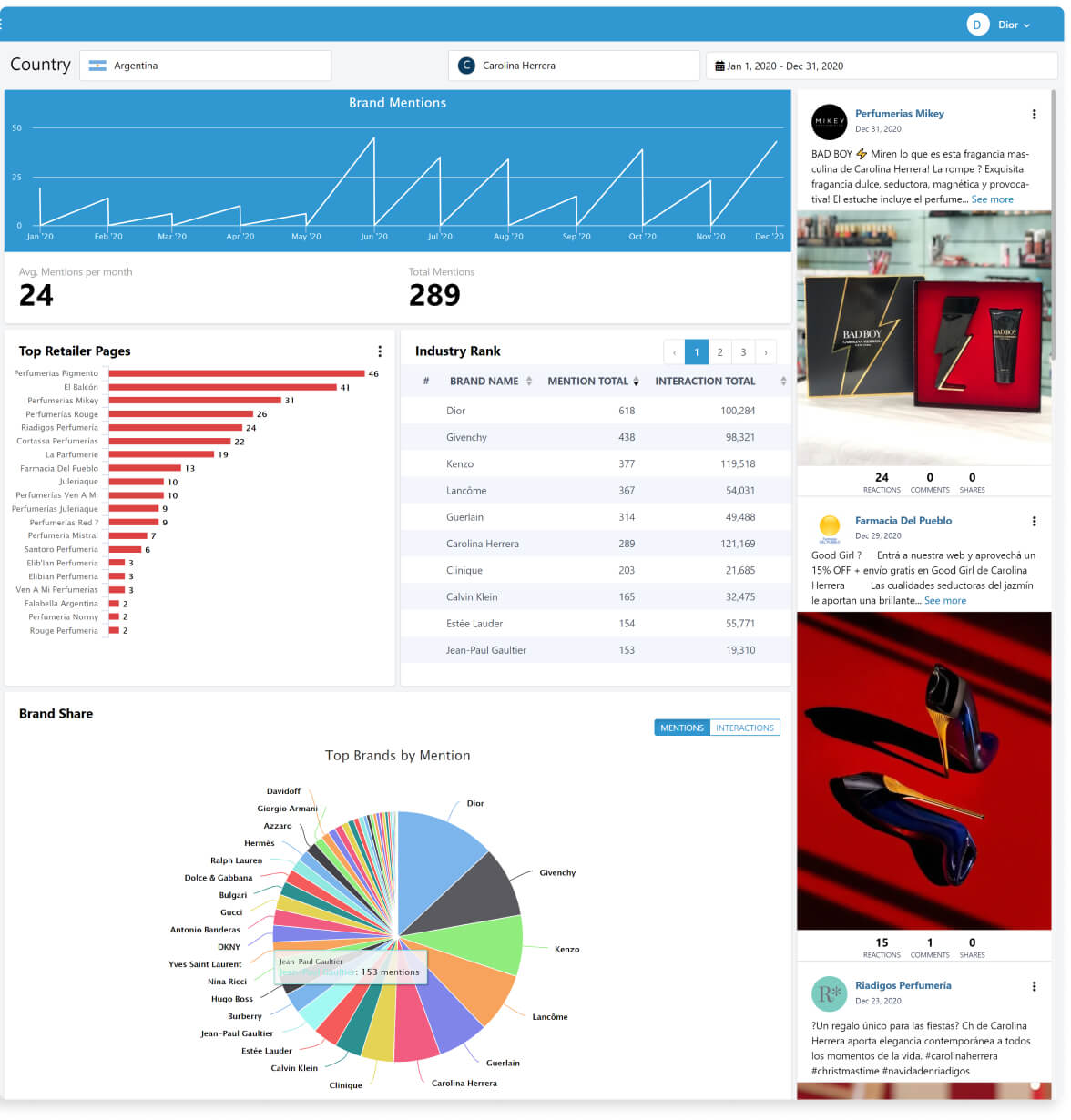 Analyze by Product, Country or Retailer
Get a detailed view into which products are getting the most engagement and which retailers are publishing the top content for your brand and your competition.
Analyze your retailers by country or region to get a better idea of the location of the audience that is interacting the most with your brand.
Get started for free
Deep Dive in Your Brand Social Media Performance
Maximize your brand's efforts with retailers to increase your reach and boost sales.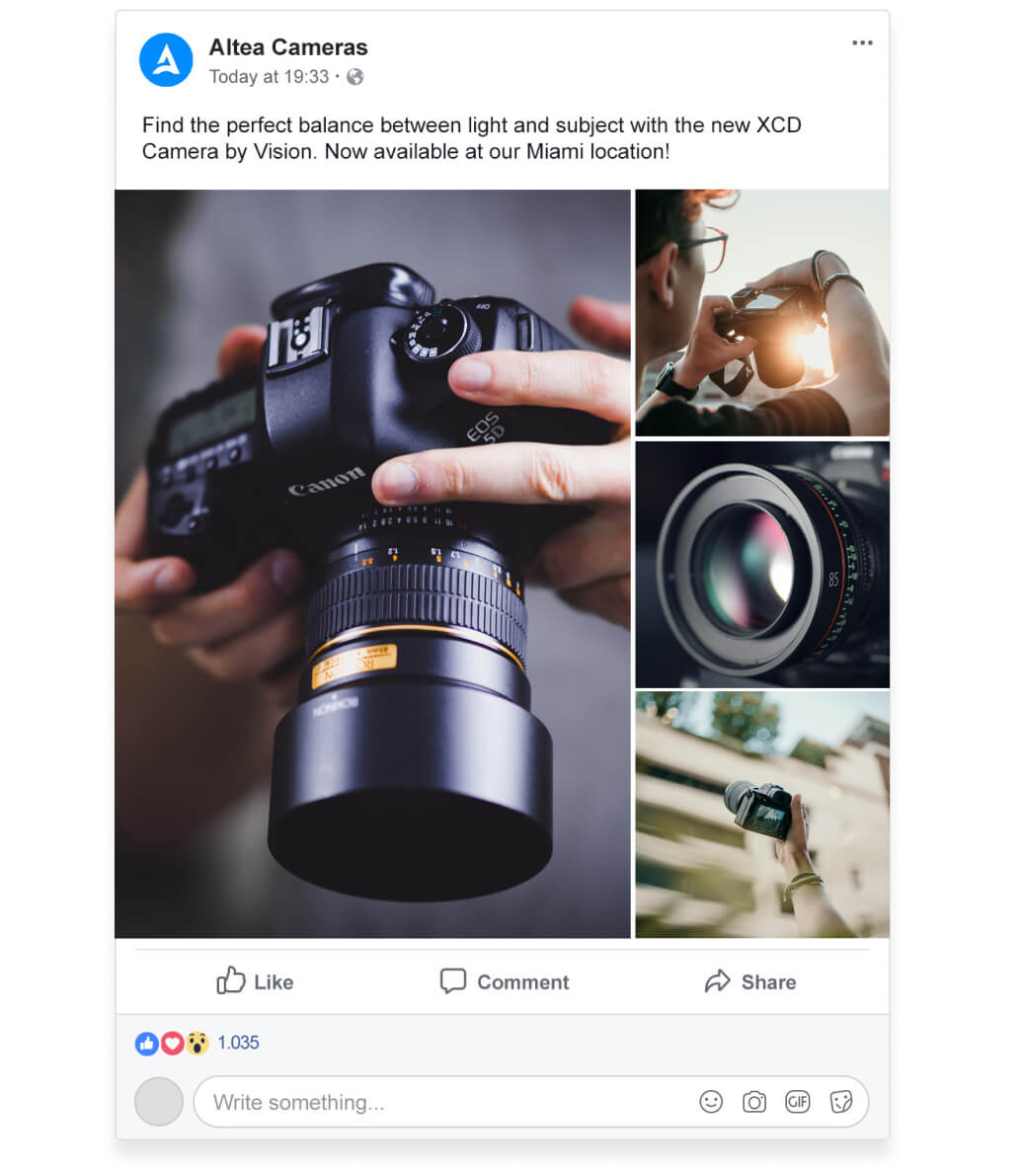 Improve your Content
Discover the posts from retailers mentioning your brand that have the best engagement to see what type of content is performing the best with your audience.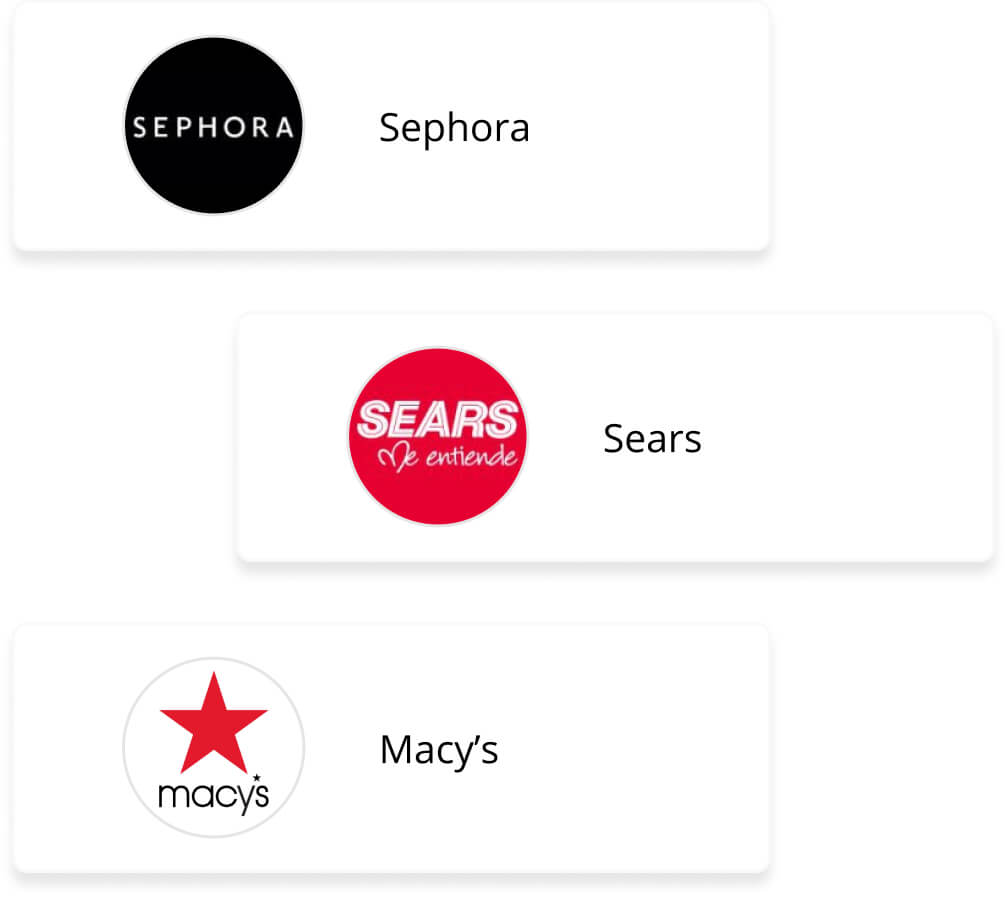 Track as Many Retailers as You Want
Add an unlimited number of retailers to your account so you can track and analyze how they are promoting your products.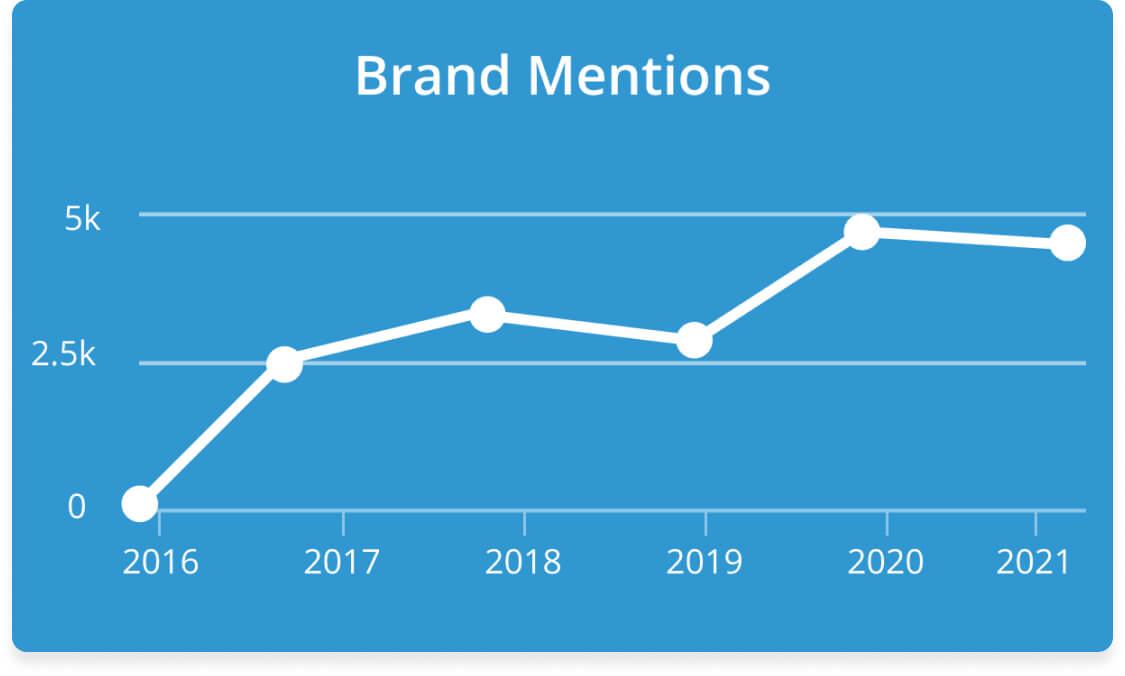 Get Historical Data
Telecial gathers historical data from your entire retailer network so you can go back and analyze any time range you desire.
Explore more