A Brand Social Catalog for your Retailers
Brand-approved social media content for your retailers, easier than ever.
Amplify your brand reach by always telling the right story through your retailers.
Create, track, and share all content from one place.
Start your free trial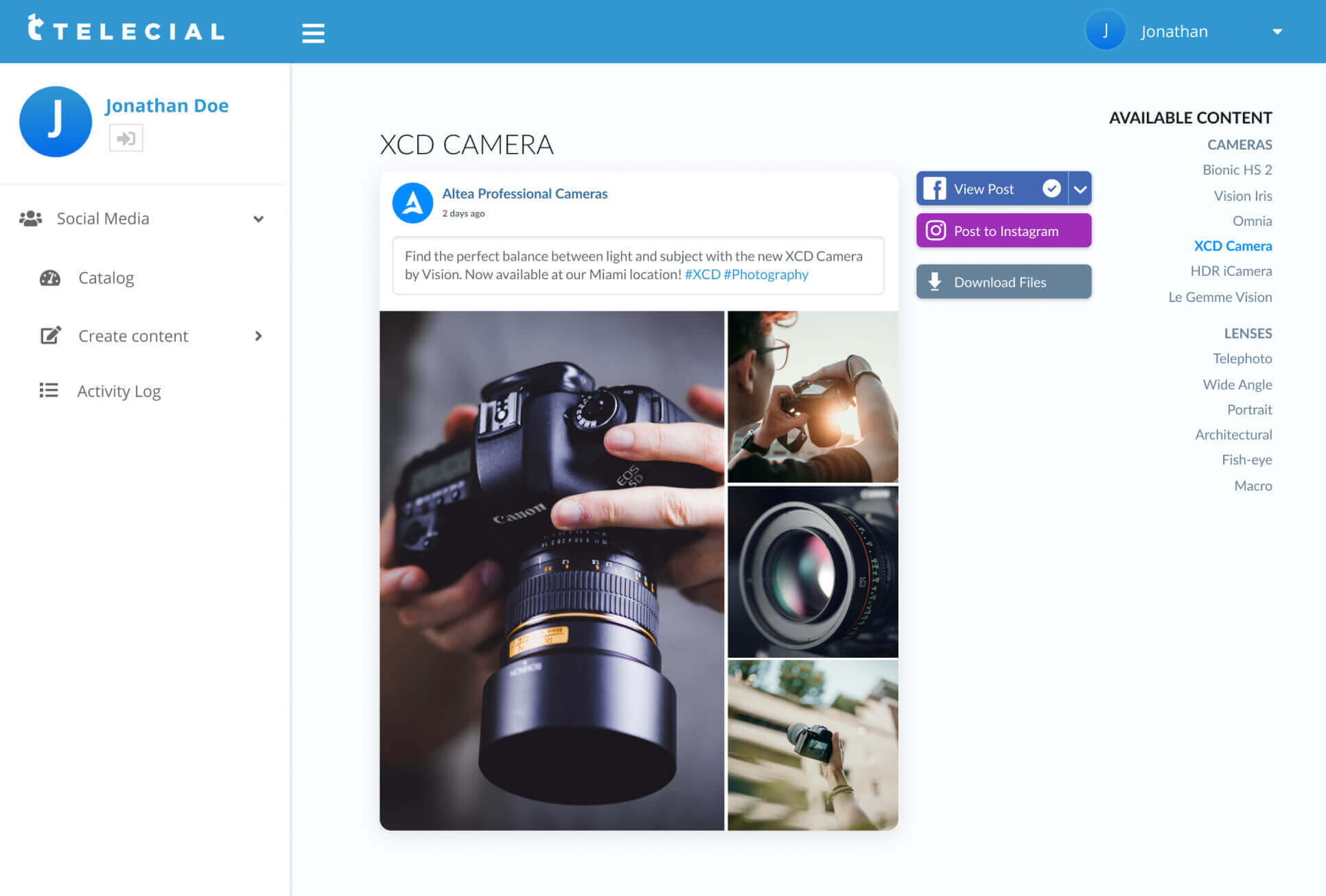 How it works
Telecial allows your brand to craft content exactly how you want your retailers to share it.
Connect your brand with your retailers to post the right content at the right time.
1
Create your post
Easily create posts by adding texts, images and videos
Instant Preview
Instantly see how your post will look in both Facebook and Instagram.
Multiple Language Support
Store suggested texts in different languages so it can better adjust to your international retailers.
Category Organization
Create categories to easily organize and maintain your content.
2
Retailers share your post
Retailers share posts from your catalog directly to their social media accounts
One-click Sharing
Retailers can easily share content to their social media accounts immediately or schedule it for a later date.
Asset Download
Each post's assets can be downloaded to provide more flexibility to your retailers when using your content.
Content Personalization
Personalize which categories each retailer can see so they share the right content.
3
Connect with customers
Achieve brand message consistency through all your retailer network to better connect with customers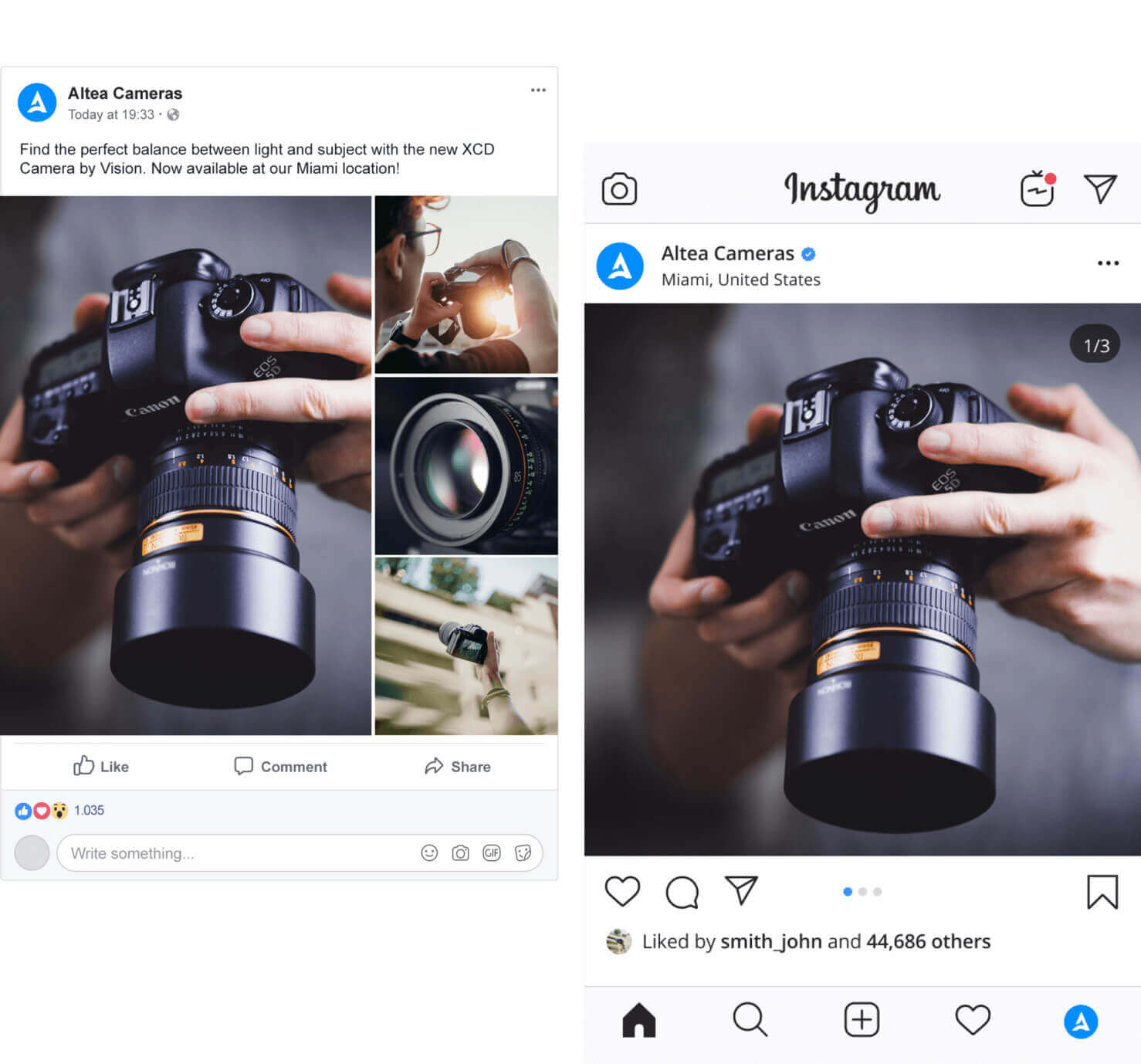 Improve Brand Awareness
Align your product launches and other marketing initiatives with your local retailers to drive brand awareness and sales.
Maintain Brand Identity
Provide retailers the right content to correctly represent your brand's identity when reaching customers locally.
Stronger Brand-Retailer Partnerships
Make it simple for retailers to use your content so they can boost their business and your brand.
Time-Saving Features
Telecial makes social media content distribution a seamless process for you and your retailers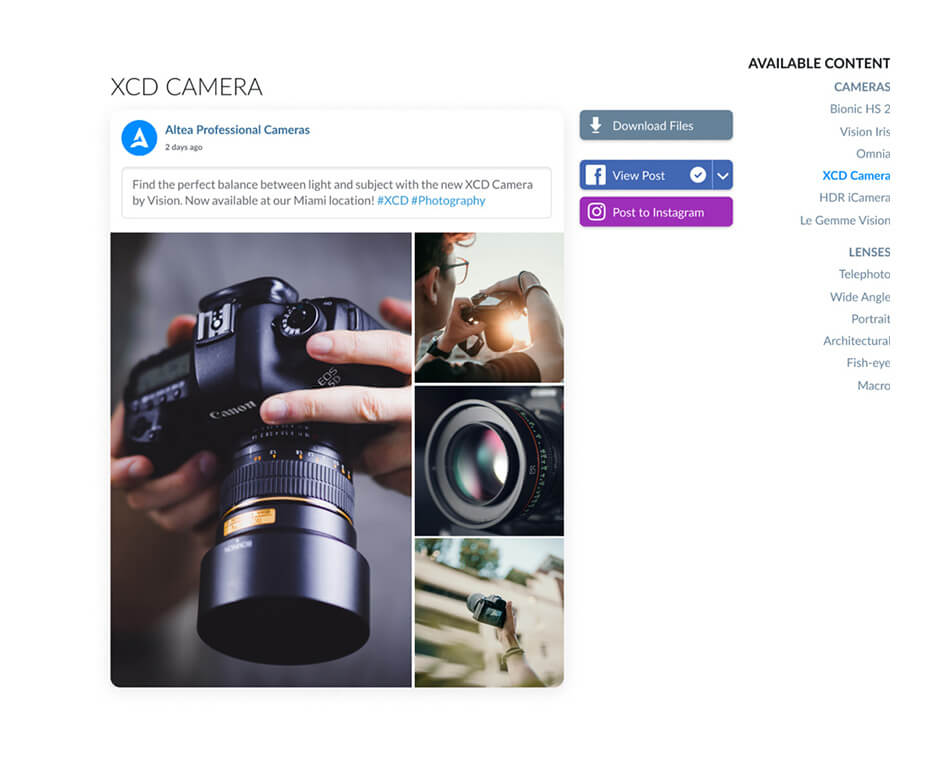 Organize your Social Assets
No more sending photos and texts by email or searching multiple folders to find content. Keep all your content in one place for your retailers.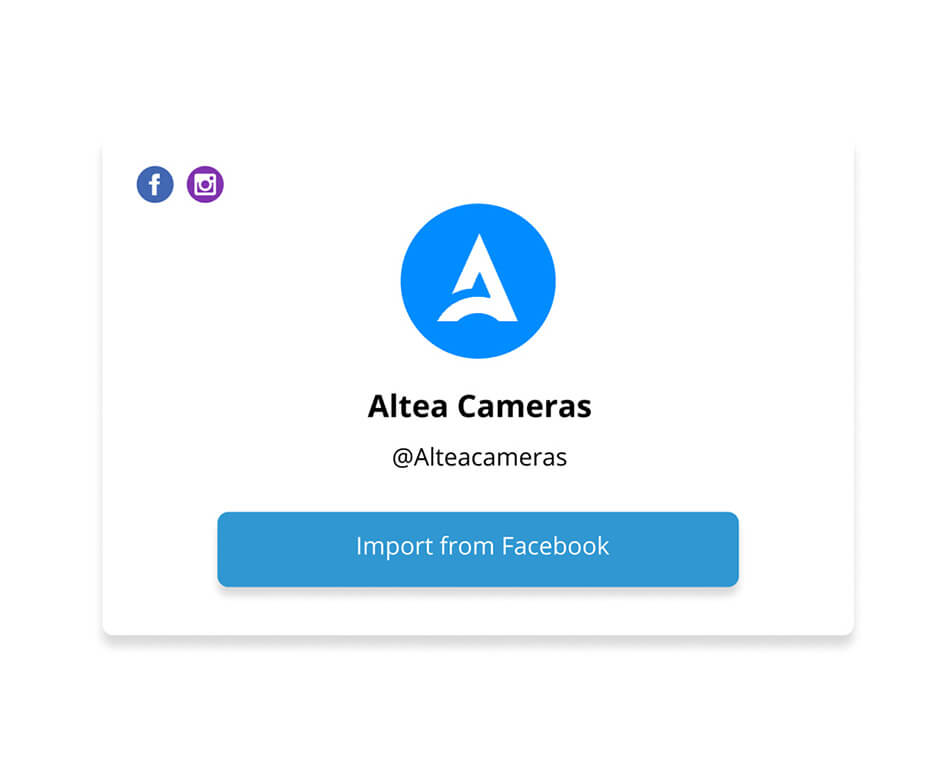 Import Existing Content
Already have your content on your social media accounts? Import it to your catalog including all media and texts!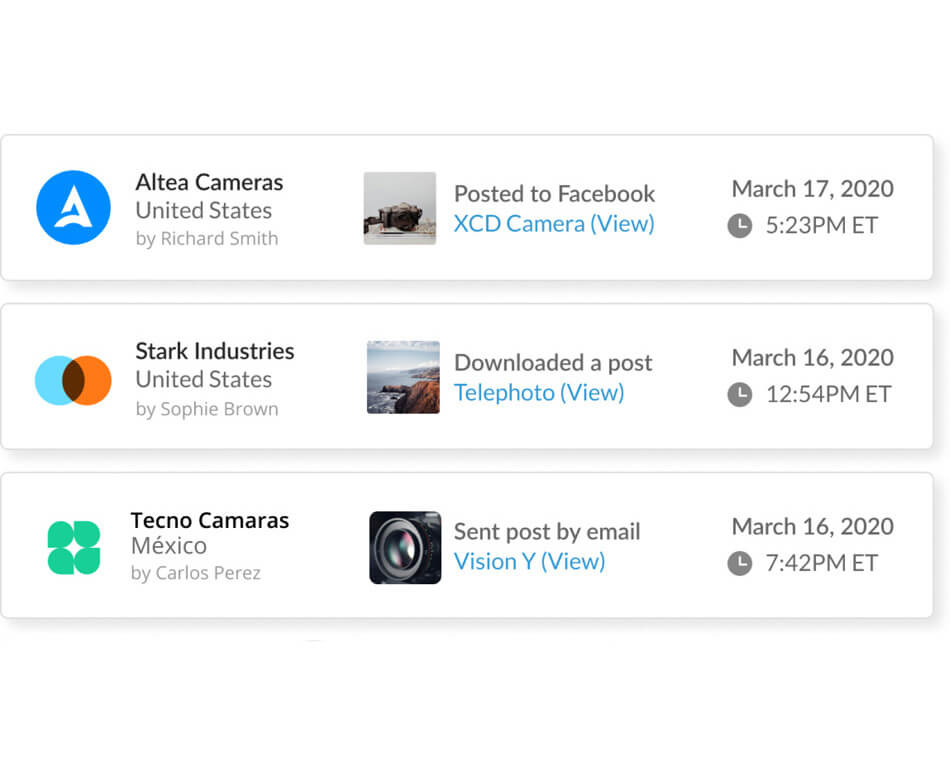 Monitor All Activity
Track every post that your retailers share. See how they are interacting with your content at all times.
Explore more
Ready to make content sharing easier than ever?
Start your free trial
Start using Telecial for 60 days for free.
Enter your contact information and we'll be in touch shortly to set up your account.
Used by