How to Share Social Media Campaigns with Retailers
Having retailers follow your brand's social media strategy is essential to ensure that your content is reaching potential customers at the right time and with the right message. A well-executed strategy may be the difference between having your customers ask for your products or a competitor's once they visit a store.
In this article we will discuss some tips that will help you execute your social media strategy through your retailers:
Use the right tool to organize your content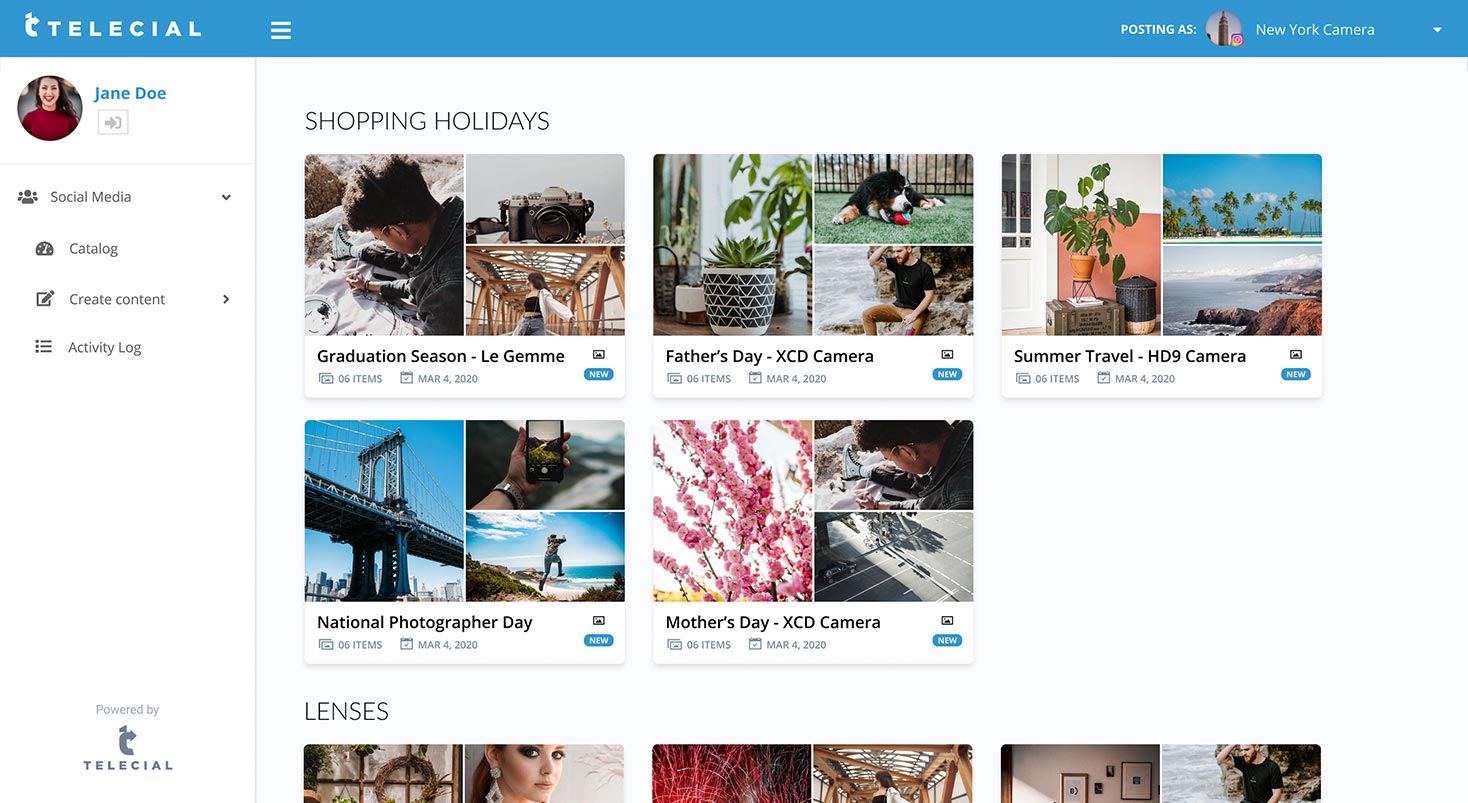 Before you get any deeper, you need to make sure that your retailers have access to all your content. Although you may have already tried some tools to share social media content, the easiest option is to use a specialized platform for brands and retailers like Telecial.
Make sure your campaigns are easy to find
Organization is key when sending campaign information to retailers. You want to make sure all your content is well organized and in one place. Don't send your retailers on a treasure hunt to find the images they need to post. Group everything in well-labeled folders and avoid getting too specific with your product names. Remember that your retailers may manage countless brands and remembering all your product names may be difficult.
Here are some examples of how to label your campaigns so they are easy to find:
| Instead of something like… | Try… |
| --- | --- |
| New Model ABW00975xx9 | New Releases 2020 |
| Le Gemme Vision collection | Mother's Day Posts |
| Bionic HS 2 | March Suggested Posts: Bionic HS2 |
Include suggested captions with your content
A common mistake for brands is to only provide media and leave copywriting to retailers. Remember that the person posting this content may not be as savvy about your products as you are. This may lead to your retailers creating very generic copy or skipping your content all together.
Here is why writing suggested post captions is a good idea:
It makes it easier for the retailer to share your content
It ensures that the most important features of your products are communicated
It keeps a consistent tone for your brand image
Remember to include your suggested copy along with any images or videos that you make available. Also, press releases are good for press, not for social media.